Reap and Sow was just named the best SEO agency in Houston by Expertise.com. We are incredibly honored for the award and recognition and will continue to push our company to adhere to a higher standard. Every day we strive to stand out from our competitors and deliver top-notch service for our clients. We would like to thank Expertise for the honor and would like you to continue reading to learn more about why our company is unlike the rest.
What Makes Reap and Sow Different From Other SEO Agencies?
We are not another run-of-the-mill subscription service SEO company. We earned a spot on this list through our hard work and dedication. The team at Expertise thoroughly researches and verifies each company on the list. Expertise's criteria include reputation, engagement, professionalism, credibility, and experience, all of which are deeply important to our company.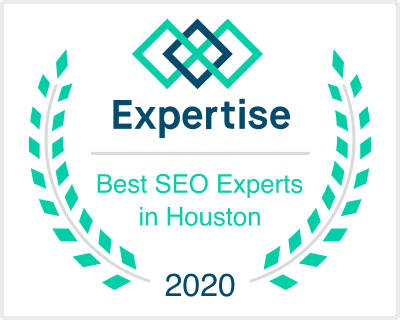 SEO is our expertise, and we are always looking to expand our knowledge and capabilities. Reap and Sow has decades of SEO experience with the pleasure of helping businesses in a variety of industries, all the while creating content that ranks well for target keywords in those respective industries. Our expertise will turn casual website visitors into reoccurring customers. So if you were to trust any marketing agency, why not trust the one named the best SEO agency in Houston?
What Is SEO and Why Is It a Critical Service For Businesses?
In short, SEO increases your website's visibility by generating more web traffic. The increased viewership leads to greater brand awareness, which helps forge consumer relationships and business partnerships. It can also position your company as an authoritative and trustworthy leader in its respective field. SEO content is also optimized to provide a seamless and better user experience on your website. The bottom line here is the more eyes on your web pages, the better it is for your business.
SEO consists of multiple elements, all of which serve great importance. Keywords with high search volumes are crucial to getting your website's content ranked. The content itself is also critical. There are different forms of content, from blog posts to web page material, to e-books, infographics, and many other types. Reap and Sow ensures all of your content, regardless of the type, are optimized for maximum growth.
Our SEO Services
Our company does not provide one type of service or solution. We provide both marketing services and web design services and are here to address any web page issues you may experience. However, SEO is a crucial aspect of our marketing services. Our specific SEO services include:
SEO Audit: This includes a comprehensive audit of your website to put together a plan for optimization.
Technical SEO: Optimizing your website to increase visibility in the SERPs.
Off-Site SEO: Backlink building, online review campaign, & much more!
Content Marketing: Blog posting every month on trending topics monthly.
Let Us Help You!
Reap and Sow would not have been named the best SEO agency in Houston if we did not earn that honor, and would love the opportunity to work with you. Our dedicated team of experts will stop at nothing to provide the best SEO and marketing solutions for your business. If you would like to learn more about what makes our company unique and our services special, contact us today. Or, if you already like what you see, feel free to request a quote to get a better idea of our pricing. We look forward to hearing from you!