INBOUND 2020 was a 2-day conference hosted by our friends at HubSpot. It brought together the top minds in marketing, HR, sales, and finance to discuss inbound marketing strategies and ways we can better serve our clients.
For the past 9 years, Inbound has been held in Boston, but due to COVID-19, they made the smart decision to move it online.
Quick poll: How many of y'all have attended a virtual event this year? Share your answer in the comments and tell us about the event.
Among other top speakers for this year's INBOUND were CNN Host Van Jones, Disney Executive Chairman Bob Iger, and AWS Vice President Sandy Carter.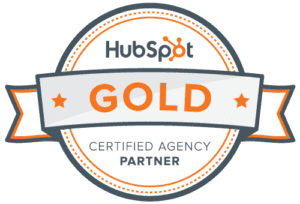 We're stoked to share some of the insights our team gained. Here are our four key takeaways from INBOUND 2020.
1. Work From Home Isn't Going Anywhere
Don't expect things to go back to the way they were after COVID-19. It's time to lean into the changes and adapt your internal processes to be fluid but robust to handle the changing dynamics.
As a business, you also need to change how you engage with clients and prospects. As HubSpot has always advocated, you need to create marketing content with a more human touch. Even in B2B marketing, tailor your content for people, not prospects.
2. It's Time to Go Global With Virtual Selling
The explosion of online commerce in the past few months has changed the sales landscape. Virtual selling has shrunk the globe, effectively making it one big market. Now is the time to leverage the power of technology and expand your target market to larger geographical areas.
Businesses that sell physical goods are in a more favorable position to expand to nationwide and international shipping. By improving the value of your service delivery, you can count on higher revenue. We were intrigued to learn that 86% of customers are willing to pay more for better services!
3. Partner With Other Agencies and Take Advantage of Their Strengths
In unusual times such as these, businesses and agencies need to stand together in mutual support. We learned that even though we might be competitors in the market, we are all in this together and need to lean on each other's strengths to survive.
Every business needs strategic partners whose strengths complement their weaknesses and vice versa so that together we can be stronger and effectively provide better services to our clients.
4. The Latest Updates to the HubSpot CMS Offer Exciting Opportunities for Every Business
HubSpot announced a lot of upgrades to its CMS platform during the event. The one that stood out most is the expansion of the HubSpot CMS to include more powerful functionality and integration, especially for sales teams. They will now have unhindered access to features such as advertising, social media, reporting, and workflow processes at a go – think about it as a Revenue Operations approach.
With this new powerful integration, you no longer have to make the tough decision between HubSpot vs Salesforce CRM because you will have all the tools at your disposal.
We are also very excited to announce that our team is getting the advanced CMS certification to be a trusted implementation partner. That means HubSpot will officially authorize our team to work with you on a professional level to offer customized onboarding with HubSpot products so that you get more from their powerful sales and marketing Hubs.
InBound 2020 – In Conclusion
At Reap and Sow, our commitment to you has always been to provide cutting edge, data-driven marketing services. INBOUND 2020 was incredibly empowering for everyone in the team and we would love for you to attend with us next year.
Contact us for more info about how we can help supercharge your business into the future.