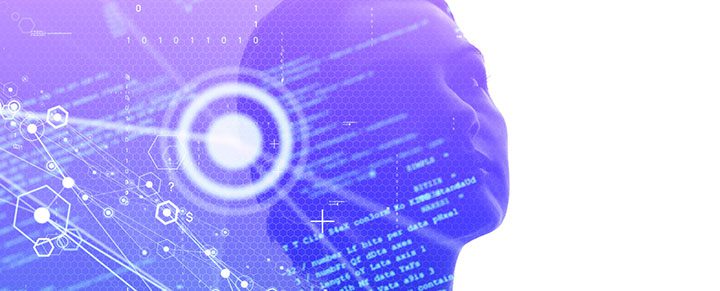 There are numerous SaaS tools available to help businesses enhance profitability and productivity. They come in multiple varieties and features such that distinguishing the best from the rest can be challenging. But that won't be a problem after reading our list of the thirteen best SaaS tools.
Here at Reap and Sow Marketing, we go beyond merely helping businesses get clicks and customers. We also implement creative tactics to help your business succeed, whether it's reducing your overhead, connecting you with our client network, or providing SaaS tool recommendations that match your organizational goals and objectives.
The following SaaS tools are just a few that our team uses and recommends.
1. HubSpot
Are you looking to build a new website for your business, create reports, automate tasks, and grow your business? If yes, HubSpot is your one-stop SaaS tool for all of your marketing, sales, and service needs.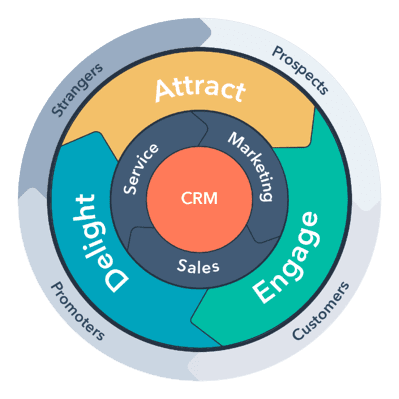 Reap and Sow is a Hubspot Gold Partner and provides onboarding and management for seamless implementation of marketing strategies.
2. Slack
If you're looking for software that will create a platform for workplace communication, Slack has got you covered. This tool has incredible features like persistent chat rooms, direct messaging, and private groups. Additionally, Slack integrates with several third-party software like DropBox and Google Drive.
3. Zoom
Zoom is a popular cloud-based peer-to-peer software suitable for any business looking to enhance their internal video communications. The software is useful for videoconferencing, social relations, and distant transactions. Zoom is an incredible SaaS tool for any business looking to save costs and enhance connectedness.
4. Grammarly
As a result-oriented business owner, you want to ensure that your web content, social posts, sales emails, and other forms of collateral are as fluent and errorless as possible. Grammarly is an easy-to-use online grammar checker that can help you realize that feat. This software can improve punctuation, grammar, writing style, spelling, and detect plagiarism.
5. Asana
Now more than ever, there's a great need for everyone to embrace remote working to help stop the spread of covid-19. Asana is a simple project management software that enables you to build project plans, coordinate tasks, and meet goals at ideal convenience. This SaaS tool helps enhance team collaboration and work management.
6. Quip
If you're looking to transform your business through real-time chats, documents, and spreadsheets, Quip is the SaaS tool for the job. It combines all the collaborative job media into one platform for faster and comfortable working on a smartphone, tablet, or desktop.
7. SEMrush
SEMrush is one of the best online visibility platforms you can come across. The tool helps in search engine optimization (SEO), competitive research, pay-per-click (PPC), content, and social media marketing. Further, SEMrush can help you research multiple keyword ideas, analyze competitors' marketing strategy, track your search engine rankings, and many more.
8. Moz
Moz is an SEO tool that lets you analyze the backlink profile of any business. You can use the information obtained from competitor sites to conduct link building and keyword research for your business. In essence, Moz is a SaaS tool that helps you outsmart your competitors by enhancing their strategies.
9. Ahrefs
Just like Moz, Ahrefs is an optimization tool that focuses on grade-A link building, competitor analysis, social media tracking, and website analysis. It comes with such features as a position tracker, site explorer, and Ahrefs alert. Overall, Ahrefs can help your website rank higher on search engines, and effortlessly convert leads to sales. Using SEMrush, Moz, and Ahrefs together is a recipe for success.
10. Google Suite
Google suite is a one-stop SaaS tool that contains everything you need to optimize your business and make it profitable. The G-suite tools include Excel, Word, Drive, and Doc, Gmail, etc. they help in content creation, employee engagement, secure storage, management of users and services, etc.
11. Dropbox
Dropbox is a one-of-a-kind workspace management software that transfers and stores unused files on the cloud while letting you focus on the work that matters. What's more, you can easily access stored files at any time and share them with anyone.
12. Lead Forensics
As the name alludes, Lead Forensics is a B2B SaaS software that focuses on lead generation. The tool avails all the inside information required to trigger valuable and meaningful conversations with your web visitors. Also, it reveals the identity of your visitors, converting them into potential real-time leads.
13. Drift
Drift is a new SaaS tool that focuses on conversational marketing and sales to increase revenue, shorten the sales cycle, and solidify brands. The tool helps promote businesses by engaging customers (website visitors) through customized conversations to convince them to purchase your product.
Final Remarks about SaaS Tools
There you have it, folks. Unlike the past, when you had to spend plenty of cash to get a software license, today, such tools are plentily available at an affordable cost. Leverage the SaaS tools above to help improve workplace efficiency, productivity, and optimal revenue generation.
If you don't know where to start, no worries; we're here to help. We're an inbound marketing company that helps businesses build their brand and improve sales without much effort or spending. Our services are fully customizable to match different clients' cultures, visions, buyer personas, and marketing strategies.
Are you ready to get started? Contact us today!