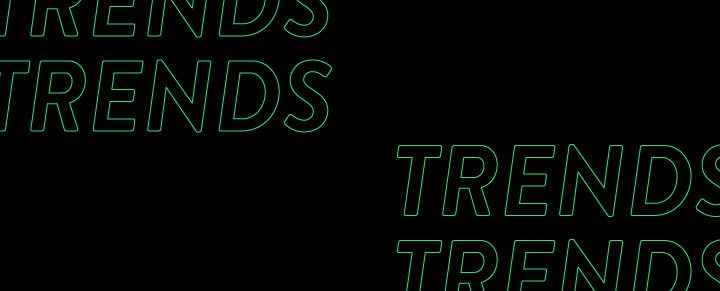 The four basic marketing principles are: plant, cultivate, thrive, and harvest. In other words, create content to attract customers, foster relationships, help your customers grow, reap the benefits.
Think of forecasting into 2021 as preparing for planting season. By being aware of the trends that will be hot in 2021, you'll be ahead of the curve and ready to take advantage of new opportunities.
1. Capitalize on User-Generated Content
According to Kissmetrics," 25 percent of search results for the world's top 20 largest brands are links to content generated by users of the site. It is powerful to let your customers be your advocates and share the content they create while giving them ownership. YouTube made this their entire business model, and this trend will continue to grow in the coming years.
2. Cash in on Social Commerce
Increasingly, Facebook and Instagram are not just social media sites but robust marketplaces. More people are buying from these platforms than ever before, so use their shops for marketing your goods and services.
3. Post Live Videos on LinkedIn
Many have predicted LinkedIn's death, but it still has over 660 million users. And that number is still growing, as more people enter the workforce. LinkedIn is a powerful tool to reach your customers, answer client's questions, give advice, and share company updates.
4. Take a Stand on Social Issues
New data from Sprout Social shows that customers are increasingly more likely to be loyal to companies who take a stand on social issues. This data even suggests that this is true even if the social beliefs don't totally align with the consumer's worldview.
5. Utilize Nostalgia Marketing
Emotions are a powerful motivator, and customers are more likely to pay attention to a marketing campaign that makes them feel something. Using images and music from your consumer's past can pay dividends in your future.
6. Create Relevant Content for SEO
Google is putting more focus on matching user-intent and serving the best possible content, rather than relying solely on keywords. So, don't worry about hitting those keywords as much as creating relevant content that answers questions.
7. Implement Marketing Automation
According to recent studies, on average, marketing automation leads to a 14.5% increase in sales and a 12.2% drop in total overhead. 80% of marketing automation users saw an increase in the number of leads using marketing automation software, increasing in the new year.
Our preferred marketing automation software is HubSpot.
8. Invest in a CRM
14% of global businesses have already deployed AI, according to Gartner's 2019 CIO Agenda survey. It's estimated that AI connected to CRM activities will boost worldwide revenue by $1.1 trillion by the end of 2021. If you don't want to be left behind, invest in and actually use a CRM.
9. Personalize
As technology increases, personalization will become more manageable and expected. There are multiple tools, like HubSpot, to help you provide personalized content to individual customers and segments of your targeted audience.
10. Create Videos
Most people still prefer to get their information visually. Video marketing, when done correctly, engages your viewers and creates more lasting impressions. With improved mobile video quality and programs to help with editing, there's no reason you can't produce at least one video per quarter.
11. Use Chatbots
Customers are busy and can't always find the exact answer to their questions on your website. As chatbots increase in intelligence, they'll lead your prospect to the information they need, making them more likely to choose you as their service provider.
12. Update Your Website
As people increasingly turn to the internet to find out information, outdated websites will show a distinct lack of caring about your business. If you can't be bothered to update your website information, why should clients trust you with their business?
Reap and Sow Marketing can help your business prepare for planting season and aid you with cultivation. If you need help finding a direction to take your marketing, click here to talk to our experts.