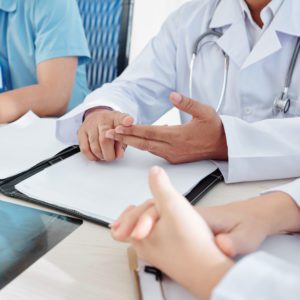 In the world of marketing, we use the saying, "be your own best case study," pretty often. In collaboration with public health expert and founder of Mannheim Consulting, Lene Mannheim, MPH, our team has put together five effective ways to minimize your risk of catching Coronavirus.
These tips utilize best practices and are not a foolproof way to prevent catching the virus.
1. Wash Your Hands the Right Way
One of the most proven prevention methods for viruses is adequate and effective hand washing. By washing your hands at least 5-10 times a day, you are helping to significantly reduce the ability for viral infections and diseases to spread.
How should you be washing your hands to minimize your risk of catching or spreading Coronavirus?
Ensure you are using hot water and soap
Apply a generous amount of soap and be mindful of areas frequently missed
These areas include between your fingers, outer part of your palms, your wrists, and under your nails
Rinse your hands thoroughly and leave the water running while you dry your hands with a paper towel
Use the paper towel to turn off the faucet and open the door then place in the trash
When possible, I'm a strong proponent of the washing method rather than using hand sanitizers.
I suggest using a new lotion for your hands every time you've washed them; you'll be able to associate the smell with your hands being near your face. Also, some evidence shows lotion is a second step to help keep germs at bay. I'd also point out when the smell fades it's probably time to wash your hands again as well.
2. Disinfect High-Touch Surfaces
Think critically of the high touch things around you: doors, car doors, steering wheels, shopping carts, phones, keypads when paying for things, money, gas station pumps, restaurant menus, glassware, computer keyboards, elevator buttons, etc.
In these high-touch areas, use a sanitizing wipe to thoroughly wet and scrub the area for 15-20 seconds. A quick once-over is not enough time to sanitize the surface. If you are unable to sanitize the area, then go wash your hands after contact.
3. Practice Social Distancing
Employers should notify staff immediately if they haven't already done so, that they should stay home if they are sick or running fever as to mitigate the risk of spreading any illness, especially COVID-19.
As Coronavirus concerns grow, employers may want to consider offering additional sick time for those affected by illness. This increases employee morale as they're less concerned about the possibility of losing their job or taking a hit from a loss of pay to stay home.
Employers should also consider allowing staff to work remotely over the next months as quarantined, recovering, or otherwise healthy employees can continue their duties from home and mitigate the risk of infection.
There are multiple video chatting software solutions available such as Slack, Zoom and Microsoft Teams that can keep everyone in the office connected in a remote working environment. Tools like Asana and Monday can help with project management and HubSpot is an all-in-one platform
4. Protect Your Immune System
Those with a weakened immune system have a higher chance of being impacted by Coronavirus. Some of the best things you can do for your health include:
Take your medication as prescribed and not allow for lapses.
Get adequate sleep, continue exercising, and eat healthy.
Get your annual flu vaccine.
Although we don't have a vaccine for COVID-19 yet, we do have one for the flu. Getting a flu shot can help lessen the burden on our healthcare systems and protect those around you who are unable to get vaccinated.
5. Get Information From Reliable Sources
For up-to-date information regarding COVID-19, refer to reliable and vetted health information sources. The World Health Organization provides a daily recap worldwide, the Center for Disease Control and Prevention provides information for the United States more specifically, and your local health authorities will have the most up-to-date information for what you need to do on an individual level to help combat COVID-19.