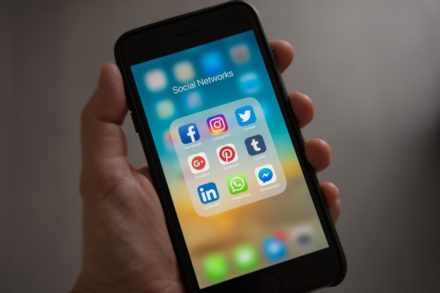 Your social media accounts need to drive engagement to nurture potential clients and build your brand. Consumers are interacting with brands on their phone throughout the day, viewing posts, engaging, learning about products and filtering out the brands that put more focus on their post count than actual engagement.
Neglecting social media goes beyond not posting often: it also includes posts that are not engaging.
If you want to break through the social media barrier and learn the "secrets to engagement," you'll want to:
Self-Promote Less
Businesses want to promote their product or service, so it's not uncommon for a business to self-promote a lot. Social media users are bombarded with ads in their feeds daily, and with businesses expecting to increase social media ad spending by 20% in 2020, self-promoting posts will go easily overlooked.
Sharing your own case studies, blog posts, product pictures and videos is a great way to generate traffic, but also try:
Creating discussions based on industry news
Asking questions from your audience
Hosting live Q&As on Facebook, Instagram, etc.
Self-promotion has its place in every company's social media strategy but be sure to mix up your posts to keep your followers engaged. An engaged audience is one that will share your posts, like them and leave comments.
Post Consistently
Consistency is key to growing a social media following and driving engagement. If you post consistently for a month and stop, your followers are likely to forget about your brand. Businesses thrive with consistent social media posts.
You should post around the same time or at the most common active times for your audience.
The number of posts you post will depend on the social media platform you choose.
Facebook. You'll want to post at least twice a week on Facebook and around the same time to cater to Facebook algorithms.
LinkedIn. You'll want to post to LinkedIn at least twice per week with the best time to post between 10am and 11am.
Instagram. You can post one to two posts on Instagram per day, but the number of posts depends on your business. For example, Nike has made two posts in the last week while Tonal posts daily. Choose a post frequency that works best for you.
Twitter. You'll need to judge Twitter's usefulness for your business. Software and engineering companies may be able to leverage Twitter's audience, and posts can be as frequent as one to five a day or as many as a dozen.
If you're overwhelmed or don't have the resources to dedicate to posting multiple times per day across all social media platforms, aim for at least two posts per week on each account.
Incorporate Video Into Your Posts
Video is an eye-catching medium that is far more engaging than text. Over half of executives say that would rather watch video than read text and viewers retain 95% of a message when it's in video format versus 10% of a message in text.
A few of the most common video mediums to include in your posts are:
Explainers
Tutorials
Presentations
Product videos
Interviews and testimonials
Live video is also a great way to connect with your audience on a deeper level than just a like or comment.
Ask Your Team to Engage
Engagement, especially in the initial stages of growing your social media following, can gain traction from your team members. Ask the members of your team to:
Like content
Share content
Everyone has a network of friends, coworkers and family, and likes and shares can help your account expand its reach.
When people comment on your posts, reply to further build engagement and trust among your followers. As you continue to build engagement, you'll build a loyal following that has a higher chance of becoming customers or clients.
Contact Reap + Sow Marketing today to discuss how we can help grow your business following our four basic marketing principles: Plant, Cultivate, Thrive and Harvest.