When it comes to finding a Content Management System aka CMS that creates aesthetic websites, generates new leads, and has tools to create digital marketing campaigns, HubSpot and WordPress are both strong contenders. However, based on your needs and the size of your business, one platform can be more beneficial than the other. Hubspot vs WordPress: Which website platform is right for you?
This article breaks down the fundamental differences between HubSpot and WordPress and gives you insight into which one you should use for your marketing.
The Benefits of WordPress
WordPress is an immensely popular website platform- it currently powers 34% of the Internet. That means every three sites you visit, you're bound to hit one hosted on WordPress. It's fully customizable and open-source, and with so many people using it, there are plugins for nearly everything under the sun. From improving your search rankings through SEO to creating stunning websites with premium themes, you'll find plugins and external software to make it happen.
Perhaps its biggest advantage, however, is its affordability. It's free to use the basic version of WordPress, you only need to pay for premium themes, plugins, and hosting. If you enjoy a more hands-on approach to website building, content creation, and the digital marketing process, WordPress is the right choice for you. Additionally, if your main goal is blogging or maintaining a digital presence for your business, WordPress is more than enough for your needs.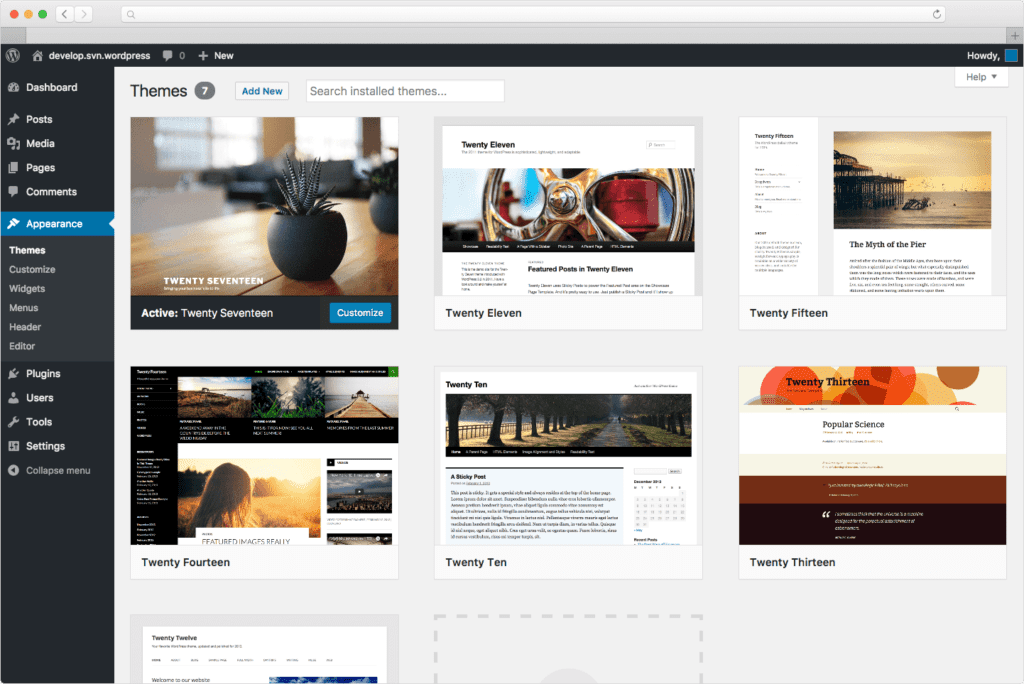 The Drawbacks of WordPress
The platform's customizability and wealth of third-party plugins and software ultimately mean that you'll need a team dedicated to keeping the website up and running. This may include developing a plugin for specific functionality, troubleshooting plugins to find which one broke the site, as well as coding in HTML and CSS to alter website child themes and templates. While you may find plugins that help you automate emails and run analytics, none of them are built directly into the platform. They run separately, where sometimes they won't integrate with each other and may require custom development. If you are specifically looking for automation, or if you are inexperienced with content creation on a digital platform, this might not be the best option for you.
The Benefits of HubSpot
While WordPress requires additional plugins to build out a full-scale functional website, HubSpot is a fully integrated digital marketing solution that covers all aspects of Customer Relationship Management aka CRM. From websites to email campaigns, HubSpot's tools allow you to follow the full workflow from introducing new customers to your brand to converting them into leads.
HubSpot also has a wide array of features to make blogging as simple as possible. Because after all, simplicity is the ultimate sophistication. This includes SEO tools, mobile optimization, call to action creation, and analytics. HubSpot's drag-and-drop feature makes it really easy to create websites with responsive landing pages to convert new visitors on any device. The platform's intuitive design makes it easy to pick up, but it also offers learning programs and certifications for individuals to learn how to make the most of the tools available. Businesses on a larger scale, especially those heavily invested in digital marketing, should strongly consider using HubSpot.
The Drawbacks of HubSpot
All of HubSpot's tools and automation comes at a price. The standalone CMS to build and host your website is $300 a month for HubCMS Pro and $900 a month for HubCMS Enterprise.
You can also bundle additional marketing, sales, and service tools between $50 – $4,200 a month. You'll also have to pay a separate onboarding fee to get started with the platform or work with a HubSpot partner like Reap and Sow to get a discount and waive some of the onboarding costs.
HubSpot comes with a lot of tools, but if you aren't planning on using them, the cost of the platform isn't worth it. Take stock of your digital marketing needs before jumping into a HubSpot plan. Make sure you'll get a return on your investment by making the most of their tools.
HubSpot vs WordPress: Reap and Sow will help You Choose
Our team of inbound marketing experts can help you navigate the ins and outs of these platforms, and help you determine which CMS is best suited for your company's needs and goals.
We are one of the few agencies in Houston capable of building and managing websites on both HubSpot and WordPress. Although we are HubSpot Gold Partners, we recommend building on both platforms for various reasons.
 Contact us to find out which platform would be best for you to use.